Project Me Pro
A self-paced learning system providing job search training to job seekers.
Learn all about Project Me Pro in 2 1/2 minutes.
Tracking & Reporting
Track progress and completion data through the analytics portal. With customized filters and downloadable reports, you have real-time information about your users' status and watch as they progress through the modules and portfolio development to completion.
Personalized Dashboards
Each user has a personalized dashboard to access all e-learning modules and portfolio templates. They receive progress badges and a completion certificate at the end of the program. The interface is designed to support a unique self-paced learning experience.
Career Advisor Integration
Career advisors can be added to your Project Me Pro system to work directly with users. Advisors can review portfolio items, provide feedback and answer questions directly through the advisor dashboard interface. Advisor integration is offered at no additional charge to your subscription.
E-learning Modules & Portfolio Templates
(click for details)
Create a LinkedIn Profile
Develop Professional Networks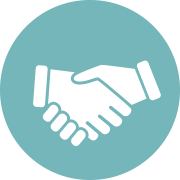 The Project Me Pro user fee is less than a cup of coffee per day.
(And not that fancy stuff. Just a plain old cuppa joe.)
It can be set up as a single-payer system too… with absolutely no cost to your organization.
Partner institutions & organizations purchase subscriptions in 100 seat blocks
User seats are transferrable
Add seat blocks at any time
Works with or without career advisors
All tracking & reporting features included
Complete help system & video tutorials
2 month discount for annual plans
Users pay directly
Month-to-month subscription can be cancelled any time
Setup and hosting is free to partner institutions, no up-front investment required
Works with or without career advisors
All tracking & reporting features included
Works on mobile devices
Create as many portfolio items as you want
Complete help system & video tutorials